Braveheart offers three different programs for divers:
Certified Dives, Discover Diving and Dive Training.
Below you will find information on our On-Board NAUI Certification and Dive Training Courses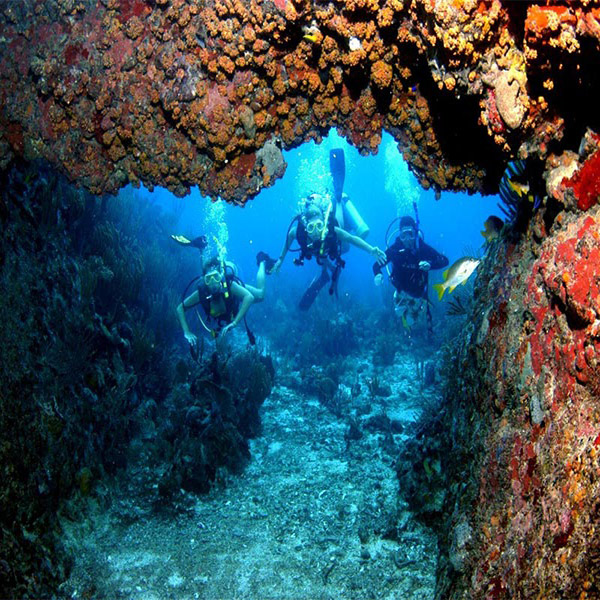 Braveheart offers three different programs for divers: Certified Dives, Discover Diving and Dive Training.
Certified Divers
For certified divers the Virgin Islands offers a fantastic variety of locales and dive experiences. The average visibility is 80 feet and water temperature ranges from 78F in the winter to 85F in the summer. Most divers are comfortable with a dive skin or no suit in the summer we recommend you bring a shorty or a 3mm full suit for the winter. Most of the dive sites range in depth from 50-80 feet max depth, average deepest depth is usually 60 feet. The Virgin Islands sits atop a plateau so most dives are fringing reefs and shallow pinnacles, the reef face protected by an excellent mooring system maintained by the BVI's.

Water life in the islands is as diverse as the diving. Most species of reef fish can be found at one site or the next, from the elusive Spotted Drum to Queen Angels and Triggers. Moray, Golden and Snake Eel's can be found in rocky outcroppings while Eagle, Southern Sting and the occasional Manta Rays patrol the water above. Turtles have always been a divers favorite and are readily available to make your acquaintance in our waters. In the summer months, the warm waters bring in the baitfish and with them the dramatic Tarpon, excellent wide-angle subjects.

Scuba diving is included in the charter fee for certified divers with certification cards. Snorkel, mask, fins, tanks and weights are onboard. You may also bring your own if you desire.

Up to 2 dives per day maximum and normally not more than 8-10 dives for the week are possible with a normal itinerary. 3 dives per day and 14-18 dives for the week are doable but will limit other activities and non-diving destinations
Rental Gear
$150 per week/per set including wetsuit
Discover Diving - Resort Course
So you're not certified but you really want to try it. No problem. Discover diving takes just a half day and includes:
A brief lecture on the basics of scuba and swimming underwater
35-45 minute dive on a shallow reef (max 40 feet)
All needed gear
Rate is $150 per person for 1 dive and lecture. Additional dives are $75 each
Dive Training
There simply isn't a better place to get certified than the Virgin Islands. Warm seas, calm conditions and clear water combine for the ultimate training grounds. Your captain is a NAUI SCUBA Instructor. Jerry has logged over 2000 dives in the Virgin Islands.

If you want to get certified for your vacation there are a couple of options:
Get certified at home, for a listing of shops in your area click on any of the agency icons to the right.
Get certified on Braveheart. It requires at least three days and you will have reading and examinations to complete before your arrival via e- learning.
BEST OPTION - Referral. This is the best of both worlds, take the classroom and pool at home and do your "check out dives" in the warm waters of the Caribbean.
Click here for more information on the NAUI E-Learning Dive Courses.



Scuba Instruction is additional as follows:
Rates are per person

Resort course
Lecture, quiz, instructional pamphlet, gear, instructor, 1st Dive $150 each additional dive $75

Open water referral
Bring paperwork, gear and instructor included $300

Full Certification
$400 + Books ($95 plus shipping), gear and instructor included

Advanced Certification
Gear included, 6 dive minimum, $300

Scuba gear rental is as follows:
Regulator, BC and wetsuit- $150 per week per set
Tanks, weights, mask, fins, snorkel included


Reef Guardians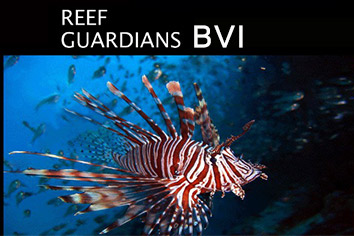 To learn more about Reef Guardians go to www.reefguardians.com or check us out on Facebook at reefguardiansbvi